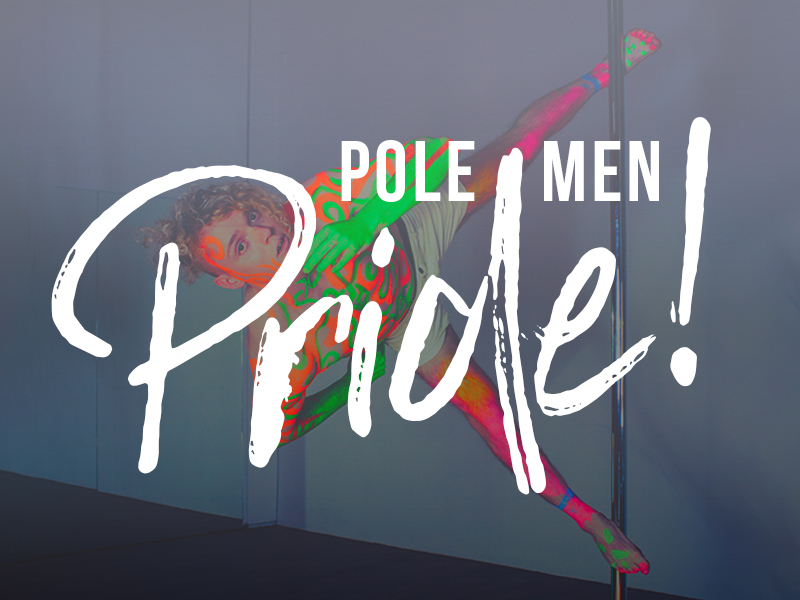 Pole Frustrations - Pole-Men Pride! Being Male in a Female Dominated Sport
Let's be honest - there are a lot more women who pole dance than there are men at the moment. While gender is no issue in studio (we love all our pole dancers equally), there are definitely some extra challenges to being a male in a female dominated sport #wheredoIevenbuyshortsthatshort
We've had a chat with our very own 3 times Ultimate Male Pole Legend, Andrew, for his tips for all the pole dancing dudes out there!
So Andrew, how did you get into pole dance?
I got into Silks before Pole after I moved to Christchurch and was getting bored with the gym/endurance training. My ex (partner at the time) got into Altitude Pole through a friend and suggested I try Silks. I loved it (and still do).
My ex then got into an accident and had to start Pole from scratch. I decided to start as well to try and support her recovery and just haven't stopped Poling since.
What tips do you have to other men who are starting out their pole dance journey?
Keep at it and focus on the stuff that's hindering you. It's hard when you don't get something the first time or find something painful. Figure out the pain points and work on them. Progression might be slow, but it gets better and easier.
Also embrace the pole and aerial culture cos' the people are awesome!!!
What have been some challenges you've faced as a male pole dancer, and how have you gotten past them?
Judgement from other people for a while including family when you say you pole dance. But then when they see what you can do, it helps them see why you would want to do it and the stigma behind pole is pretty unfounded.
Also flexibility and figuring out body awareness. These take time but learning from others (not just one person because their method alone might not click) for what works for me really helped.
What are some of the advantages you've noticed?
Endurance because of a background in triathlon. I get strength stuff fairly easily. In saying that, learning technique for moves is just as important as gaining strength.
Polewear - this is a hot topic for our studio ladies but can often be a struggle for men. What are some of your tips for finding the right clothing to wear in the studio?
Wear what you're comfortable in, and what works for what you're achieving, but don't be afraid to stand out design or colour wise. Also as you progress, your shorts will get shorter because butt grip is real!
On a side note I'd recommend tight shorts to make sure that certain parts don't get caught between yourself and the pole 😉
Do you have any other words of wisdom that you'd like to share with us?
Work on weaknesses early on in your journey so that you don't have to back track. But also, do Pole, its super physical and super fun!!!
If you're not already, be sure to follow Andrew on Instagram - @andrupert_slinky