Welcome to the ultimate hens party experience at Altitude Pole studios in New Zealand!


We're all about making your special day a truly unforgettable adventure.
If you're seeking a unique hens party idea in New Zealand, you've landed in the right place. Gather your squad and indulge in a pole dancing class that blends laughter, learning, and celebration into one memorable event.
Our pole dance bachelorette party package is the perfect fit for brides-to-be wanting to add a fun twist to their hens do. Led by our experienced instructors, you'll not only learn a high-energy pole dance routine, but also master some sultry and sassy floorwork to take back home. Let's create the most exciting hen night in NZ together!
What to expect at one of our hens parties
Step into a world filled with disco lights, pumping sound systems, and full-length mirrors in your own private pole room. Guided by your dedicated instructor, you'll be wiggling, giggling, and having the time of your life at our unique hens party idea.
Our hens do sessions run for an invigorating 1.5 hours. In that time, you'll master some beginner-friendly spins and transitions, paving the way to a sassy, fun pole dance routine that'll impress everyone. 
There's ample time to eat, drink, play, and chat woven into our sessions. Feel free to BYO to ramp up the fun!

Let's turn your hen night into an unforgettable celebration! 💅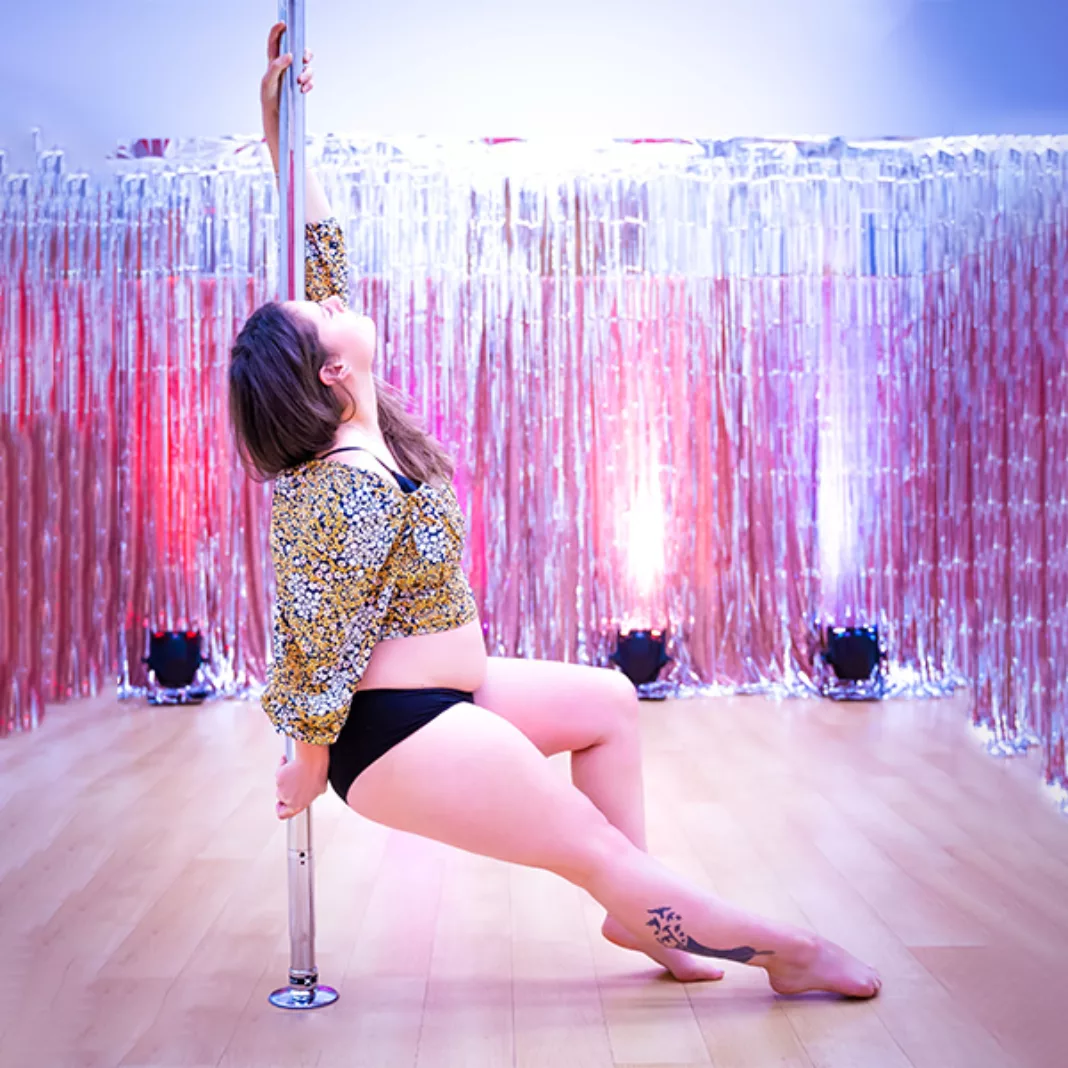 Party Styles
At Altitude, we believe every hens party should be as unique as the bride-to-be! Whether you're all about the classic hen night or seeking an extra dose of sass, we cater to all styles.
❤️ Just want to have fun and enjoy a laid-back atmosphere? Our typical Hens Party offers just the right balance of fun and structure.
🔥 Need to crank up the sass factor? Say no more. We can weave in more body waves, hair flicks, and booty work into the choreography. Prepare to feel like a slinky goddess!
💪 Craving the real-deal Altitude class experience? We've got you covered! We'll pull out our Level 1 curriculum book and guide you through a class that mirrors one you'll find on our weekly timetables. 
💭 Got a particular vision? Customisation is our middle name! Chat with us about your unique ideas, and we'll help you create the perfect hens party experience. Just remember to let us know in advance so we can whip up a hens do that fits your group like a glove.
Not quite sure what style fits your group? No worries! Have a go at our fun Quiz to find out! 👇
Take the quiz
So, are you planning a hens party?
Don't wait another moment, let's start planning your ultimate hens party that's packed with laughter, fun, and of course, pole dancing! Your first step is to fill out our enquiry form below and get the party planning underway.
Remember, each of our studios offers its unique flavor of fabulousness. So if you're dreaming up a custom party experience, make sure you chat with the team at your chosen studio. They're the best people to guide you on what's possible and how to make your hens party as dazzling as can be. Can't wait to shimmy and shake with you!
So what are you waiting for? Fill out the enquiry form now and let's bring your dream hens party to life! 👇