Head Office
Altitude HQ
Meet Altitude HQ, the super-charged powerhouse behind Altitude Pole & Fitness and Altitude Aerial & Fitness!
So what's a 'Franchise'? Think of it as a fantastic recipe for success. Altitude HQ whips up all the secret ingredients – the awesome classes, the unbeatable training programs, and the killer brand identity and marketing – and then hands them over to passionate people, just like you, to sprinkle their own magic and bring their own studio to life.
Altitude HQ is all about empowerment. We're here to help Altitude owners take their passion for pole and aerial arts and turn it into a thriving local community. Altitude owners are never flying solo, HQ is always on hand to offer support, guidance, training, resources and a whole bunch of high-fives.
Joining the Altitude family means joining a network of individuals just as stoked about pole and aerial arts as you are. Together, we're building vibrant communities, one spin at a time.

Karry Summers
Founder of Altitude Pole and Altitude Aerials
CEO of Altitude HQ
From Software Engineer to pole dance addict, Karry Summers has been on the pole scene since 2008, winning various titles both throughout NZ and internationally. Alongside her own pole training, Karry has worked to grow the pole industry and community, through events such as Pole Legends, NZAPP, the NZ Pole Industry Awards and of course, NZ's largest pole and aerial fitness studio, Altitude Pole & Fitness.
Helping people live a life of passion is what energizes her and drives her to push forwards every day.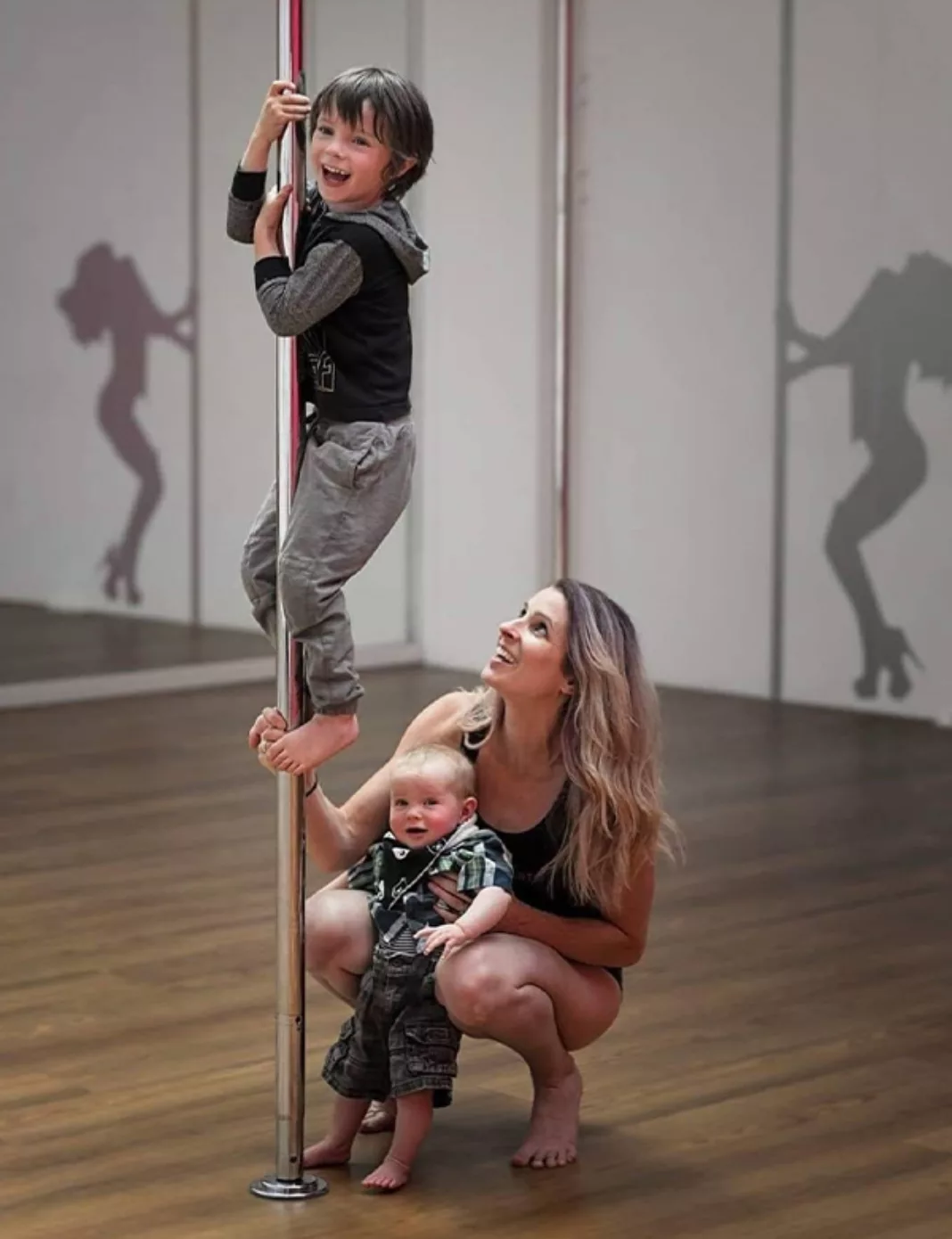 Anna
Chief Operations Officer
Anna came on board as a student at Altitude Pole in 2015. Over time as she began poling more and more, joining the team at Altitude was naturally the next step. For Anna, the best part of the job is seeing the growth and transformations both students and franchise owners experience.
Being surrounded by passionate people, maintaining a perfect work/life balance and being in a role where she can help and support others so they can achieve their goals, Anna is dedicated to Altitude and watching the pole industry grow even more.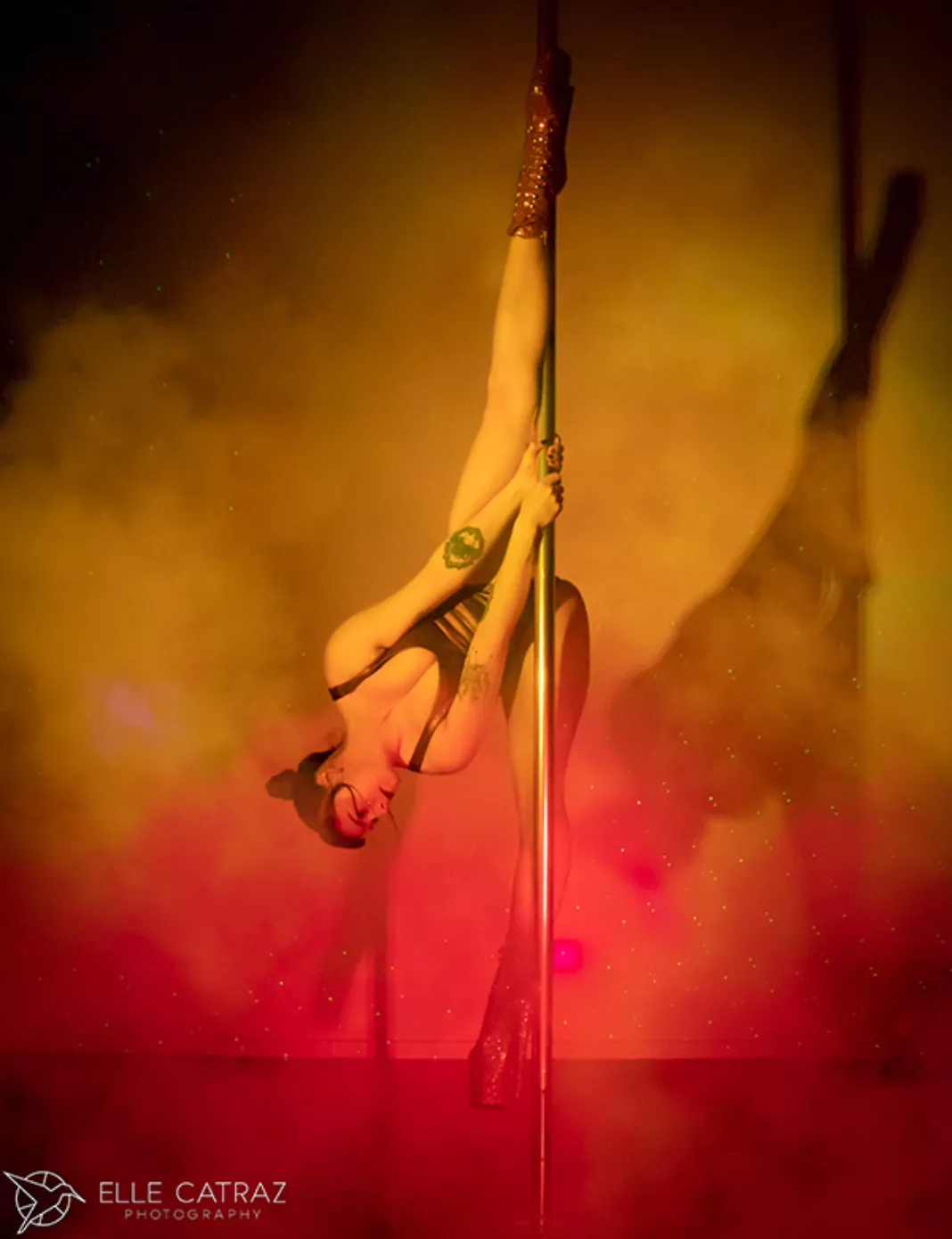 Steph
Chief Marketing Officer & Creative Director
Starting as a student at the original Christchurch studio in 2014 with her friend Elle, Steph quickly found pole dancing and Altitude becoming a seriously important part of her life. 
Fast forward to 2016, Steph joined other Altitudians in training for a group pole dancing competition in Australia - the Pole Games. To fundraise for the trip, they hosted a pub quiz, allowing Steph to flaunt her graphic design skills (her day job!) through a mini-marketing campaign.
The competition was unexpectedly cancelled. Silver lining? Steph got an even more exciting opportunity. After a chat with Karry, she took on the role of official designer, kicking off with crafting the monthly studio focus banners. 

Things excitedly snowballed from there, leading to her being able to quit her full-time job in 2019 to focus fully on Altitude. She now leads a team of 2 in the Altitude HQ Marketing team and is really excited to continue helping to grow the Altitude family. Working with the Altitude network is a dream come true. It's not often you get to work with such a passionate, caring, and dedicated group of people. 
If she's not cooking up a new plans in the marketing team, you'll find Steph playing video games, DnD or staying up way too late watching scary movies. 👻

Fun fact, the original Pole Games crew included Anna and Elle - two HQ teammates! #MeantToBe #DreamTeam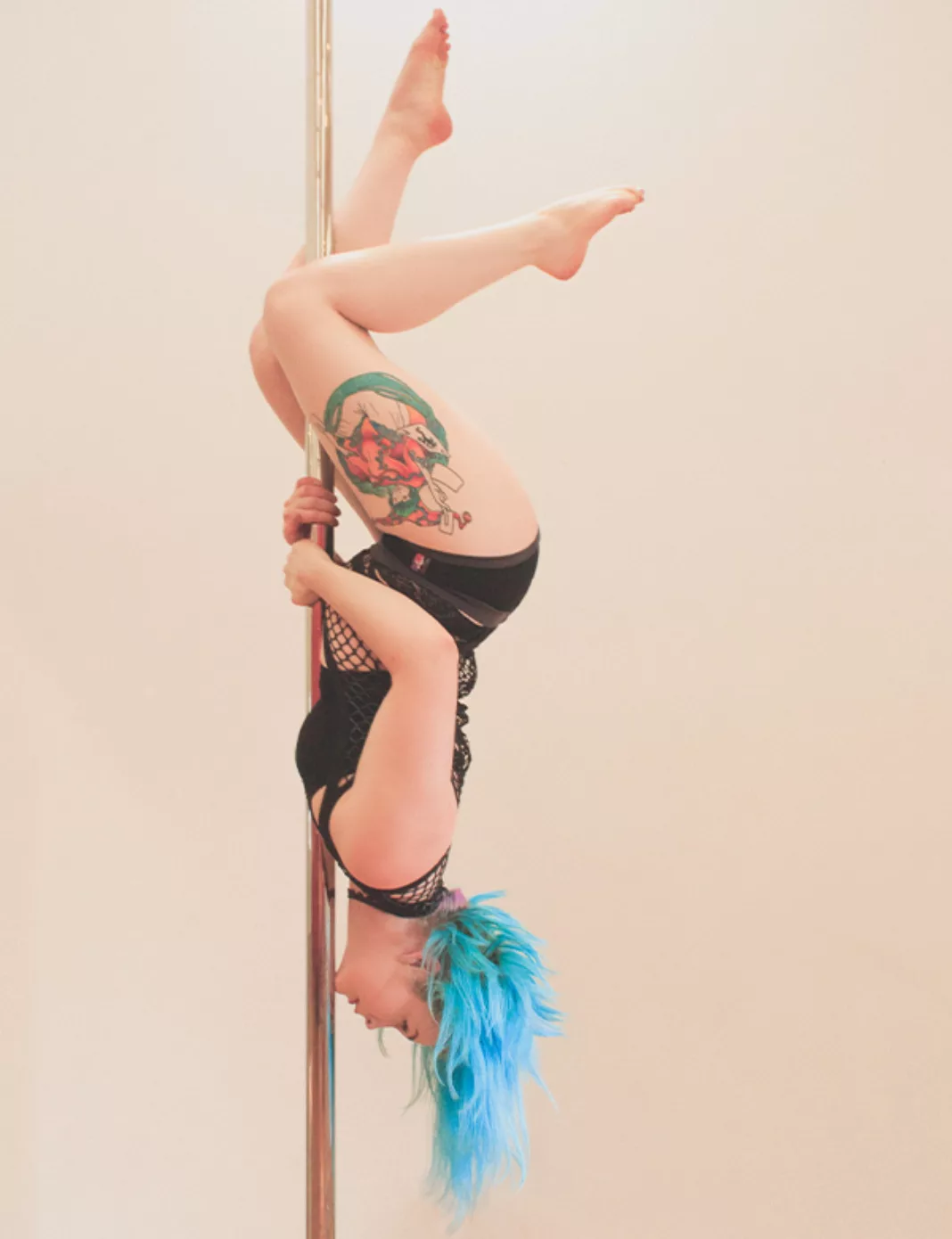 Ella
Graphic Designer & Marketing Assistant
Ella came on board as a student in 2021, while she was finishing up with her visual communications degree. After graduating, Ella spent some time job-hunting until her dreams came true and she excitedly landed the role at Altitude HQ as graphic designer and marketing assistant. For Ella, beginning a professional career with Altitude feels like the dream opportunity and she looks forward to growing both as a designer and a poler.
Ella has always had a passion for art and design, and grew up doing various forms of dance and performative arts. Being able to combine these two passions, as well as helping others do the same, is something she is thankful for every day.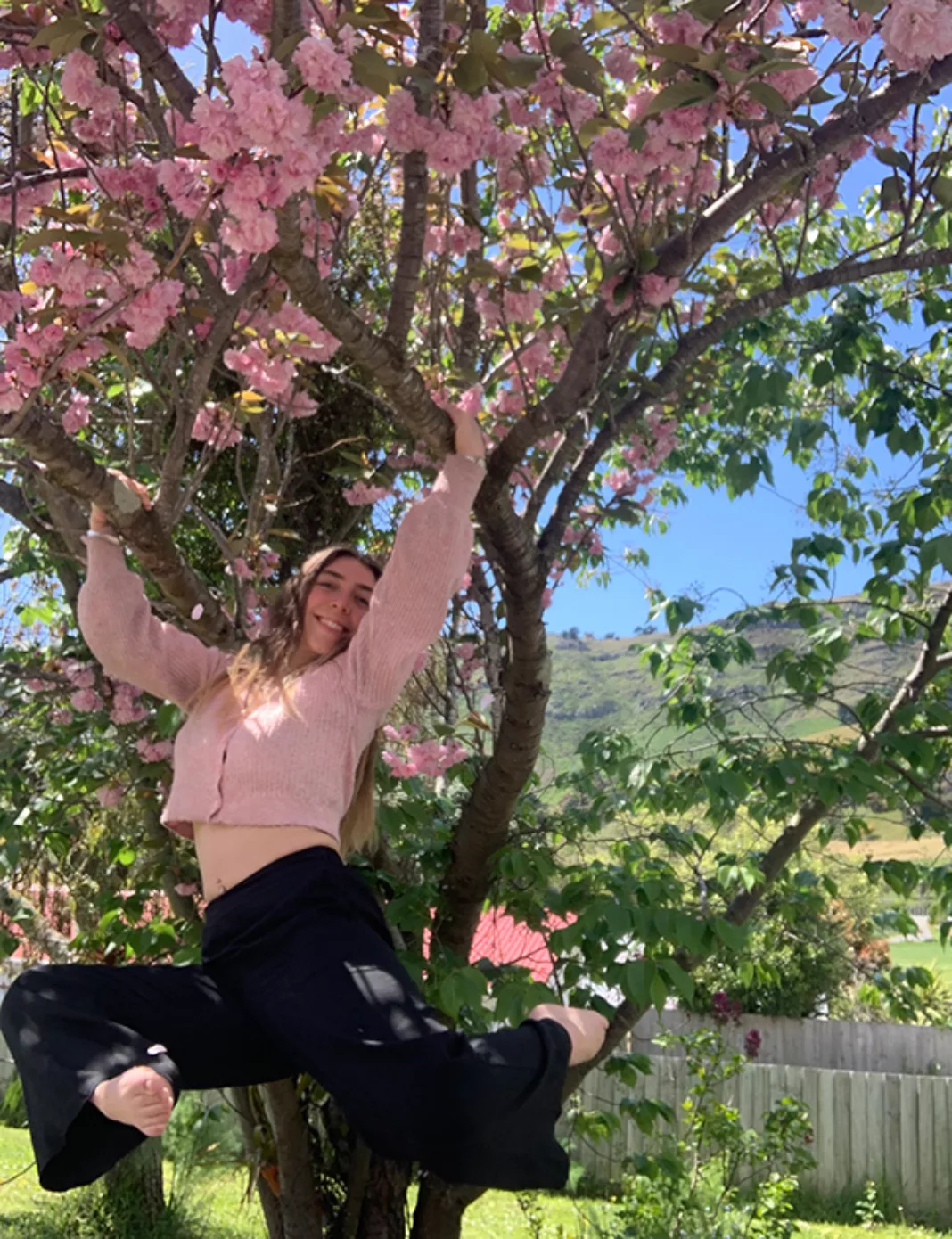 Elle
Copywriter & Marketing Assistant
Elle's journey into pole dancing began in 2014 when she and her friend Steph became students together. After spending several years in the corporate world, Elle felt a strong desire for a career change. In 2021, Altitude presented her with an opportunity to explore the field of marketing. Initially assisting with blog posts, Elle quickly realized that combining her passion for pole dancing with her love for writing and communication was a dream come true. 
Currently, she dedicates 20 hours a week to sharing her enthusiasm for pole dancing through her marketing role at Altitude. In addition to her marketing work, Elle also thrives as a pole dance and stretch instructor, as well as running her own small business as a pole dance photographer. 
Her deep involvement in the pole dance community truly reflects her unwavering dedication and passion for the art.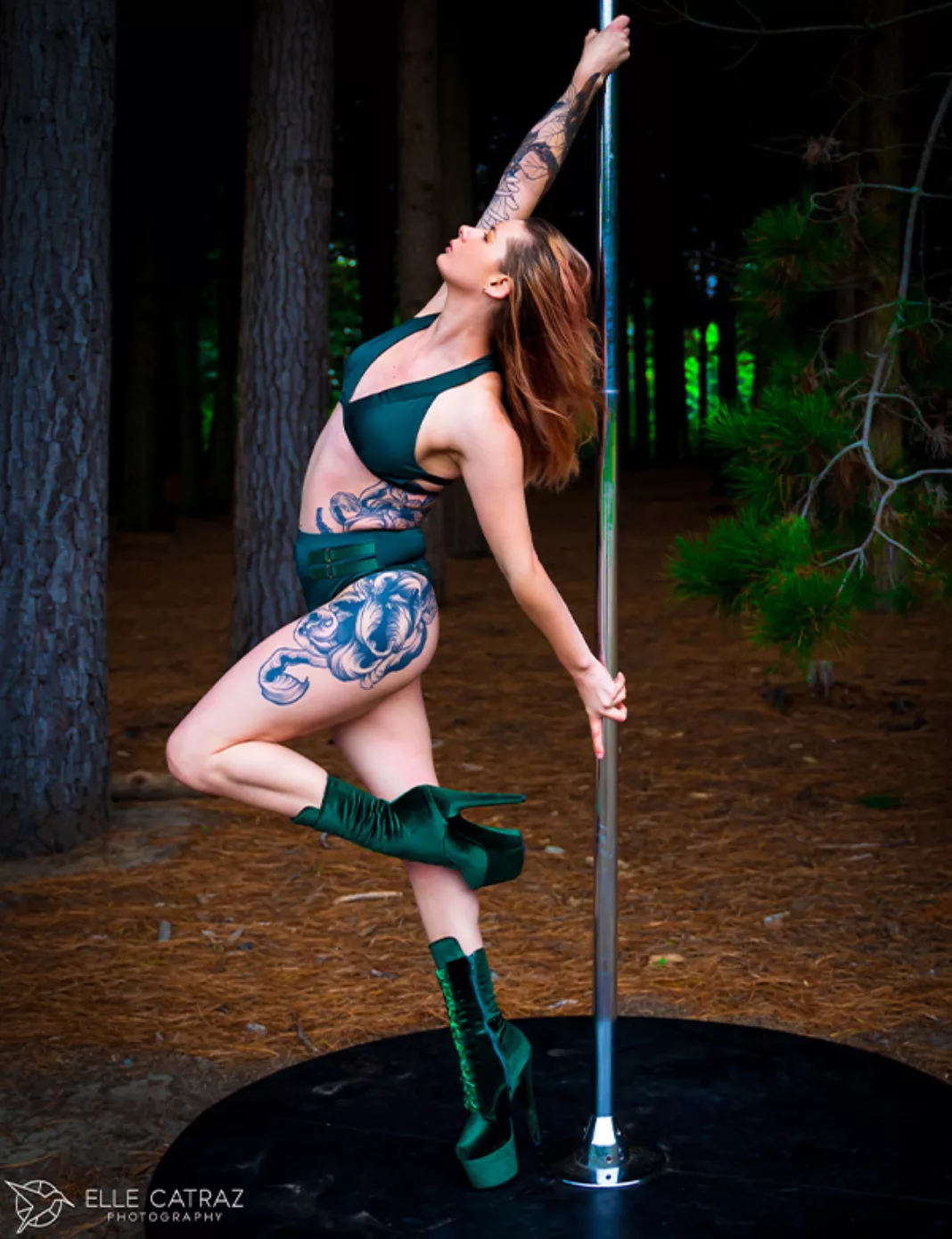 Like the sound of being an Altitude Owner?
Click the button to find out more! We love hearing from new people, so don't be shy. Check out what we have to offer, fill in the form and we'll be in touch.