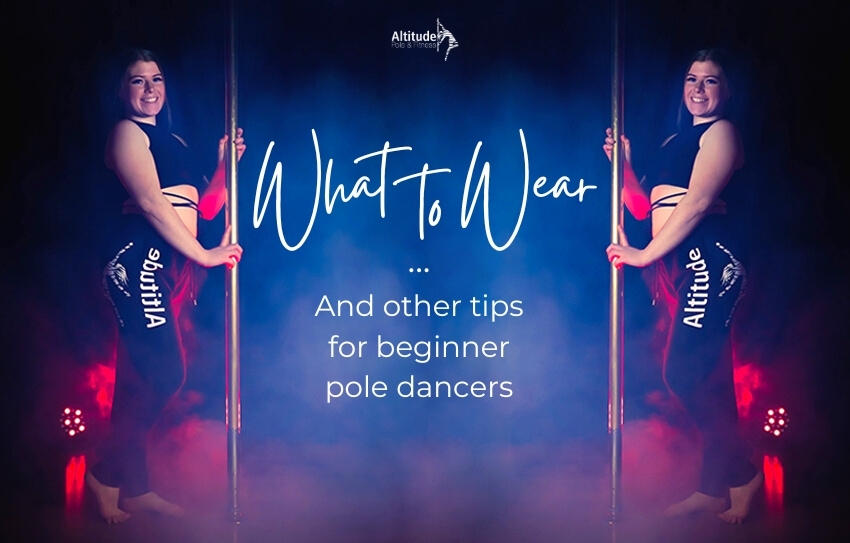 What To Wear To Your First Class And Other Tips For Beginners
If you're thinking about giving pole dancing a go, you probably have a tonne of questions - the most important being what to wear!? If you're looking into booking in for your first class, keep reading to find out what to wear to your first class and other tips for beginners...
The most important thing is to be comfortable in your first class, whatever that means for you. It can be helpful to wear shorts to help with your grip as you'll most likely use your legs for grip in class, but anything knee-length and shorter will do the trick nicely 👌
A pole outfit can be anything from shorts and a t-shirt, to hot yoga clothes, to swimwear to speciality pole wear - the main thing is that you're comfortable and can move freely in your clothes (so those tight denim Daisy Duke shorts miiiiiggght be a no-go).
Many of our members like to layer it up by wearing their pole clothes underneath their warmup clothes so that they can add and remove layers as needed during class. A warmup outfit is generally a pair of trackies or leggings over top of your shorts, and a comfortable jumper to wear on cooler days.
It's always a smart idea to remove any loose jewellery and accessories before class to avoid accidentally damaging them, the poles or yourself 💍 If you can, try leaving your jewellery at home or pop it in a safe place when you get to the studio.
You'll want to wear clean socks and comfortable shoes to the studio too. A lot of the class will be barefoot, but it can be helpful to have socks to help you slide on the floor in certain moves, and a sturdy pair of shoes are always welcome after a good workout!
The most important accessory a pole dancer can bring is their drink bottle! Get yourself a decent-sized bottle to stay nicely hydrated during class 💦 You might also want to bring a pen and a notebook if you like to write things down.
Gripping onto a metal pole is going to be a challenge, and there's a good chance that you'll find the pole slippery at first. To help minimise the slip, we recommend not moisturising your hands or legs on the day of your first class (the night before is ok!).
You're going to work up a sweat during your first class for sure! So we recommend wearing a reliable deodorant that you can trust.
You'll most likely get a few bruises at first, we call them "pole kisses". These get better over time, but if you'd like to fast-track the healing process, a cold pack and some arnica cream will help to clear them right up ✨
One of the best ways to learn is to ask questions - and our instructors love when you do! It shows that you're having fun and interested in what's being taught, and that is ALWAYS a good thing 💖
Feel free to ask any questions that might help you learn the moves. Pole dancing can be tricky, but we know you can do it!
Your first class is always going to be the most awkward, and that's okay! Have a giggle and a wiggle and try not to take it too seriously, we all have to start somewhere 🤸‍♀️ You might flail and fall at first, but eventually you'll fly 🦋