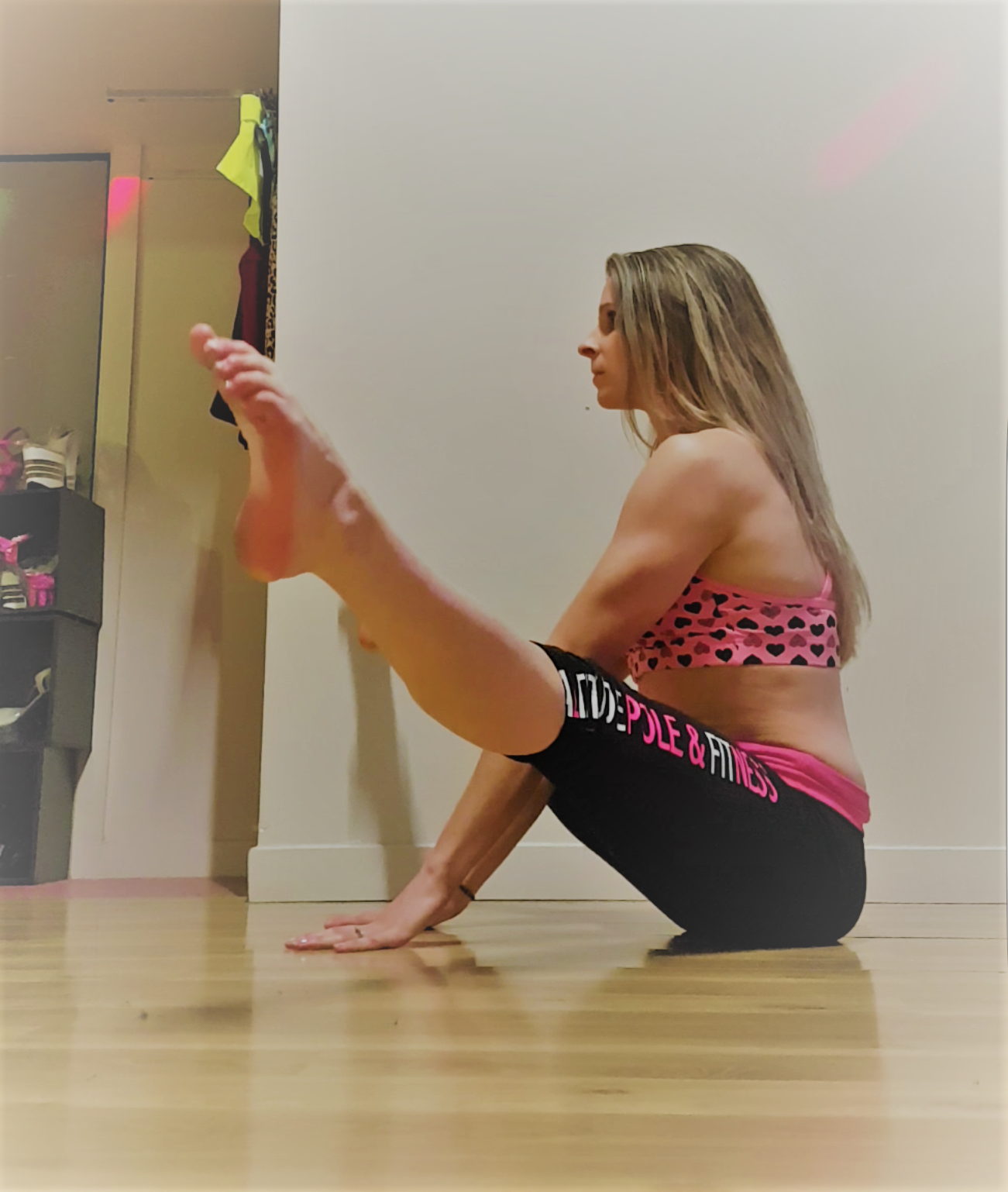 Top exercises for that straddle to invert that you can do at home
This article was written by our founder, Karry Summers...

I was recently writing out a plan for one of our students who has a goal of inverting. This amazing lady is over 50 years old, and refers to herself as "an old fat elephant". She is not at all, and is in fact a courageous, funny and wonderful representative of the female variety. But more on that later, the point is, these exercises can be done safely at home with no equipment at all. So for those who are also struggling to nail that beautiful invert I wanted to share some of the exercises that went into this ladies plan.


**Numbers are an indication only, please listen to your body, you know it better than I do!
Straddle Leg lifts - 2 x 5
Warning: these will have you wriggling about on the floor trying to stretch out the instant cramp. Mwahahah 😈

Sitting down in straddle, legs straight, toes pointed of course. Place your hands flat on the floor in front of you. Then proceed to lift your heels up as high as you can and lower back down.These are great for the lower abdominals and hip flexors which too many people forget about during their invert. Think of those beautiful choppers you see the long legged Aussie's doing. That's the active flexibility we all want!!
Lie on back, feet straight up in the air, reach up and tap those pointed toes. Too hard? Bend your knees slightly. Too easy? Double tap that shit! First tap your ankles, then tap your toes all in one sit up motion.
Lie flat on your back, legs stretched and toes pointed, arms flat on the floor above your head. Tuck your straight legs up to your chest before extending your feet to the ceiling and driving your hips up off the floor. Proceed to straddle your legs and aim your feet over your head towards the floor. Then roll back down to a straight position. Be careful not to extend through positions more than your body feels comfortable doing. If these are too easy, try keeping the legs straight and aiming even higher with your feet before lowering over the head.
Warning: Make sure you have a strong enough table or kitchen bench for this one. I take no responsibility for broken tables!
If your house is anything like mine, sweep under the table first. Then sit under the table. Make sure you don't get distracted at this point and start building an awesome fort. Position yourself so you are just underneath the edge of the table, with your feet underneath, you should be able to reach up and hang off the end. From here aim to bend the arms and pull your chest up to the top and lower back down. 
The lowering back down is almost more important than the pulling up so keep it under control and go slow. This is not an easy move, if you find it is too much, aim to just hang off the edge, keep your arms straight and aim to just engage the chest so it is like a "pulled up" hang, rather than a relaxed hang. Aim to hold this for a count of 10 before relaxing. If the pull up is too easy and you want more out of it, hold it at the top and breath in and out before releasing back down.