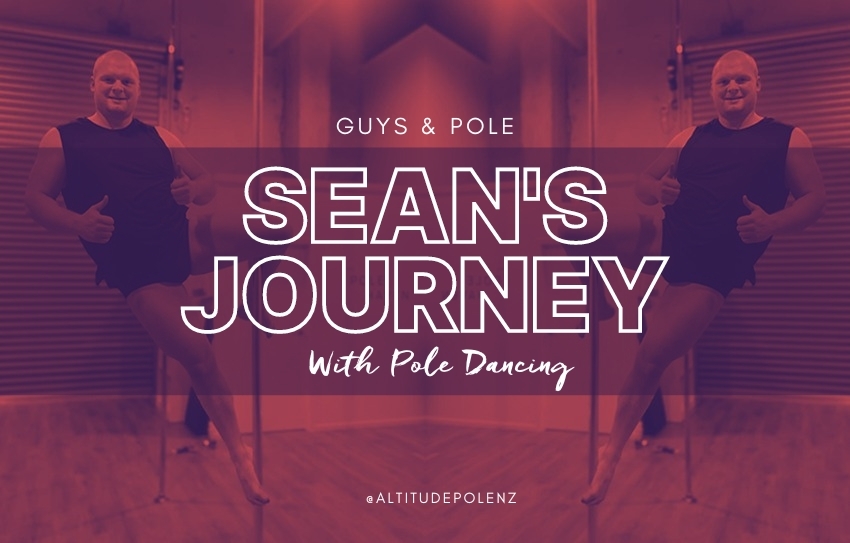 Guys & Pole - Sean's Journey; Pushing to the Limit With Pole Fitness
This blog was written by Sean, one of our members from our studio in Redwood, Christchurch 💪
I have been a part of Altitude Pole Redwood for nearly a year now, and what a journey it has been!
The reason I joined a pole studio was because of my wife, Jess. She had to drag me along to a "bring a guy" class, and all I could think was "Oh no, this is going to end up with me in the hospital". To my surprise, I really enjoyed the class, and in fact, found it a challenge - moves that look so easy, were in fact, incredibly hard!
Since then, pole has become a shared interest of ours - something that we can talk about, challenge each other with, share our successes with each other, and support each other with our nemesis moves.
One of the reasons I enjoy pole is the physical challenge. Being a big fella like myself can make it hard to do different moves, especially when it comes down to flexibility! I also enjoy the fitness that comes with pole - it's definitely a different kind of workout.
With my job being a personal trainer, I thought I would be fine in this department - however, some moves can push me to my limits, especially when I have to try and remember to point my toes!

Regardless of the challenges, I never give up, and just keep pushing myself. I love the feeling of successfully completing moves that I once thought were not achievable.

Another main aspect of pole fitness that I enjoy is the support from everyone else. Your Altitude whanau keeps you motivated, and that helps to push you to persist and strive to achieve that nemesis move that you have been working on.