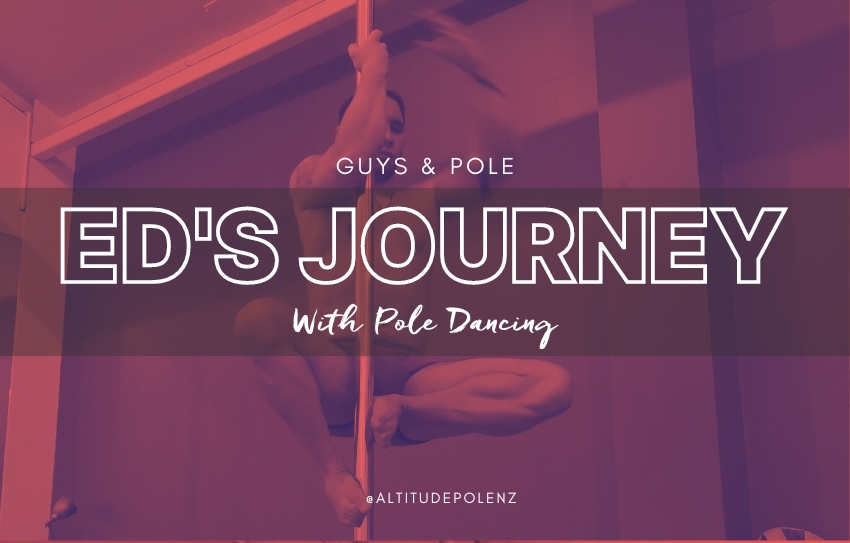 Guys & Pole - Ed's Journey; Becoming a Jedi master through pole dance at Altitude
This blog was written by Ed, one of our members from our studio in Christchurch Central 💪
I started pole around 8 months ago after seeing a few showcases...
I was inspired by how different one performance can be from the other. I'm a lover of music, martial arts/body awareness and expression, and I think pole amalgamates those so well and in so many different aspects.
Going along to my first class, I was very shy to be honest, but the class itself was amazing and everyone was very supportive. I think what made me stick around was the challenge to stick around the pole (pun intended) and that feeling that you're a little padawan but want to become a Jedi master 💥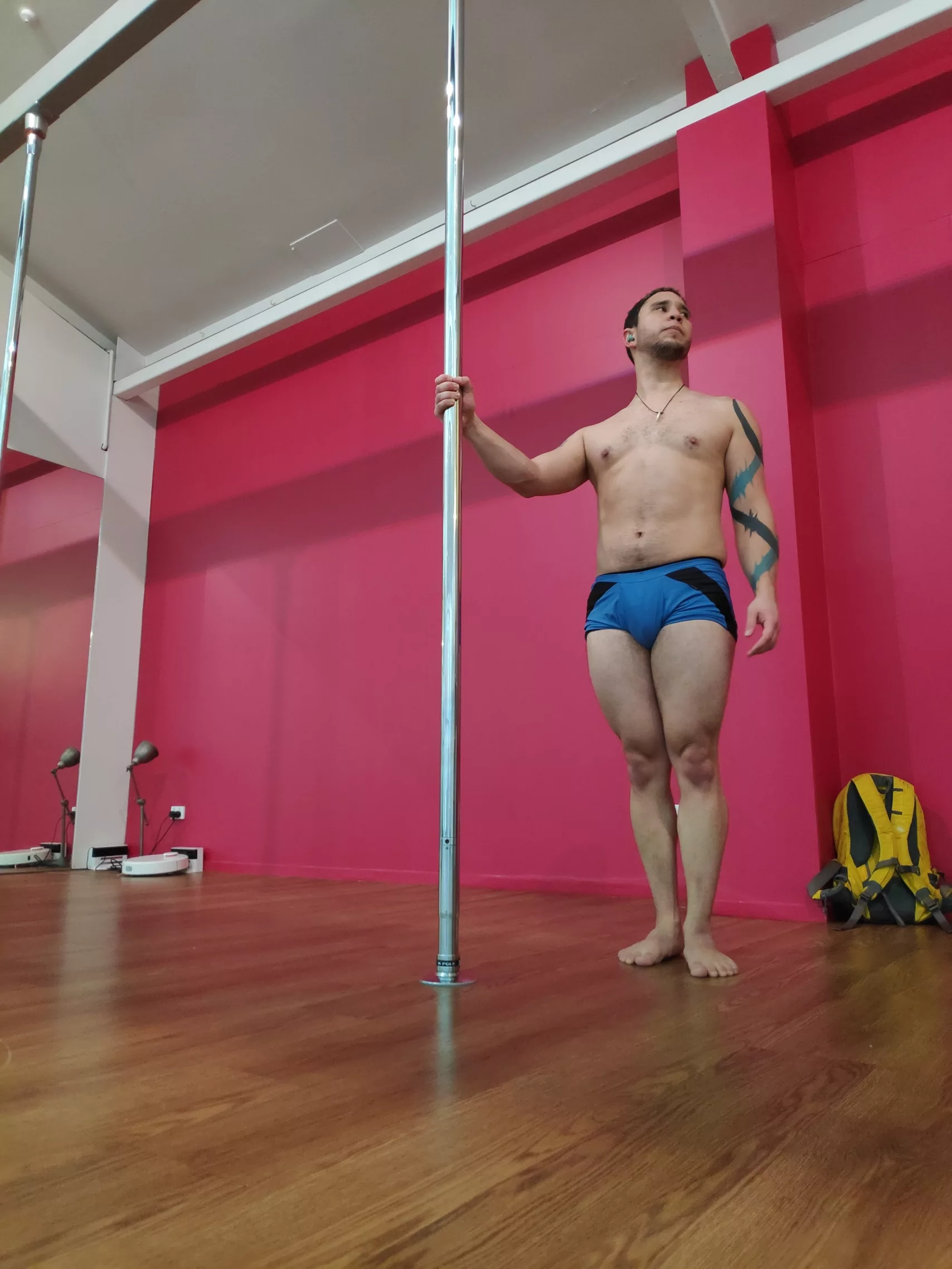 The classes are addictive, challenging and exciting (I don't think it will ever stop being challenging). To me, it feels like a martial art. It's difficult to learn new moves, and when you finally get it, it's a victory. But it doesn't finish there: polishing that move to make it elegant or to seem natural between transitions is the ultimate goal. "Learn it all, then forget it all" - that's the goal.
As for personal style, I'm into explosive moves and sudden changes in flow/emotion, be it in a sexy, sassy, arty, trickster or strong style - I even had a daydream that one day I'll climb the pole, do a full release front flip then lock on an elbow and knee grip and slide down to the floor. I haven't tried that yet... lol. I'm conditioning my body and one day I will do it.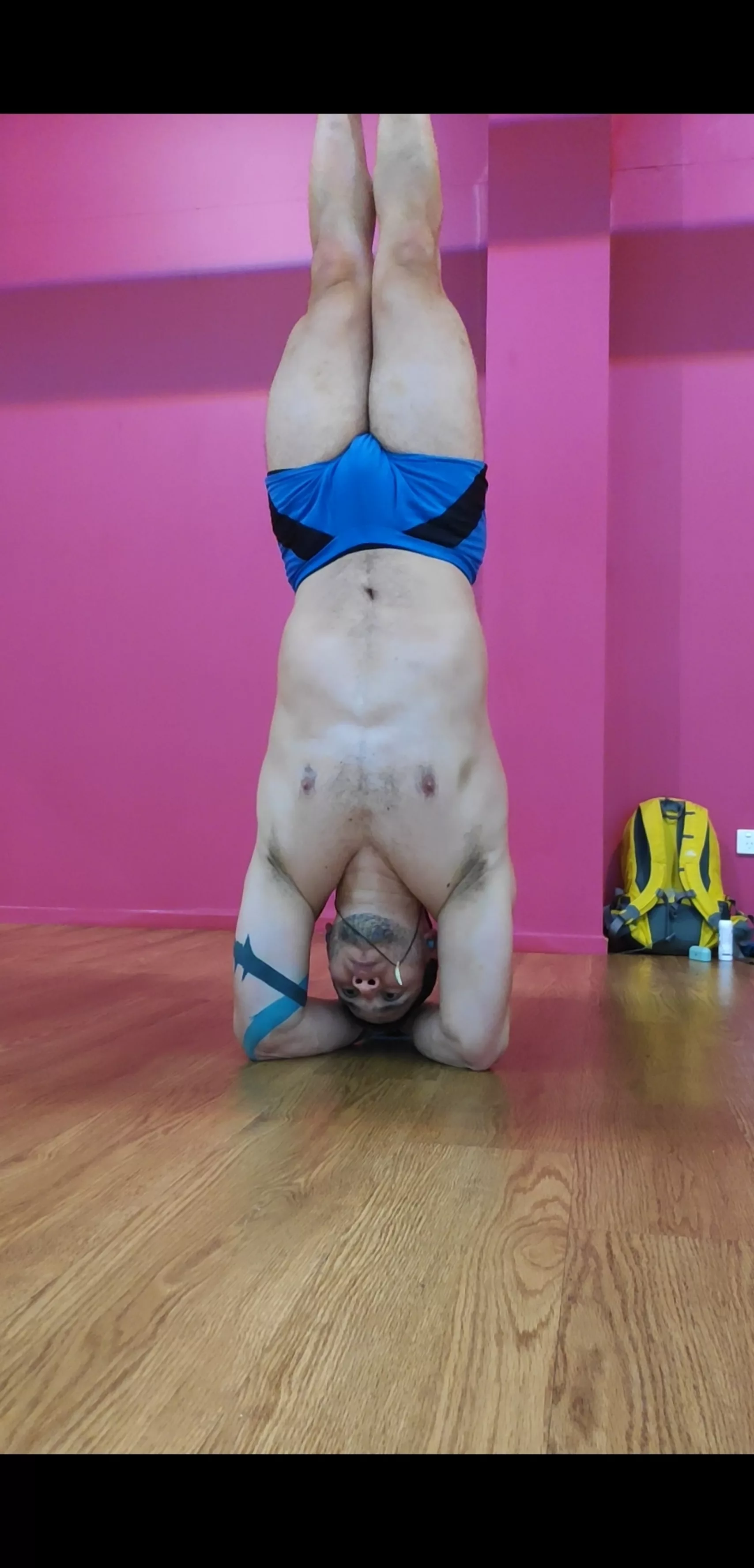 Something that challenges me is grips in general, especially any invert move gripping only with the legs - I have a mental block that I've been fighting to trust my leg grip. And superman grip... fuck that...
Outside of pole, I bike everywhere and was going to the gym before pole, now I ditched the gym and only do pole, because... fun :) I get so motivated and thrilled with all the empowered people I meet every single day at the studio. Being there feels like being in a band taking part in an emotional shredding guitar solo. That's the best analogy I've found at least.
Some guys think pole fitness is not a "manly" sport or it's all about stripping... it's 2022... come to the future and do it, don't think too much, embrace it, challenge yourself and you will be supported by many amazing people in your journey and in the community.
Have you grown as a person looking back? In what ways?
Ah yeah, when I was a kid I was shorter...😂 JK lol. I have gotten less worried about how others see me I think, and embraced my individuality more too.
My advice to anyone starting is that pole is hard and sometimes you don't see progress and get frustrated with yourself. Everyone's journey is different - give yourself time and focus on enjoying the present, and don't bite more than what your body can currently handle.