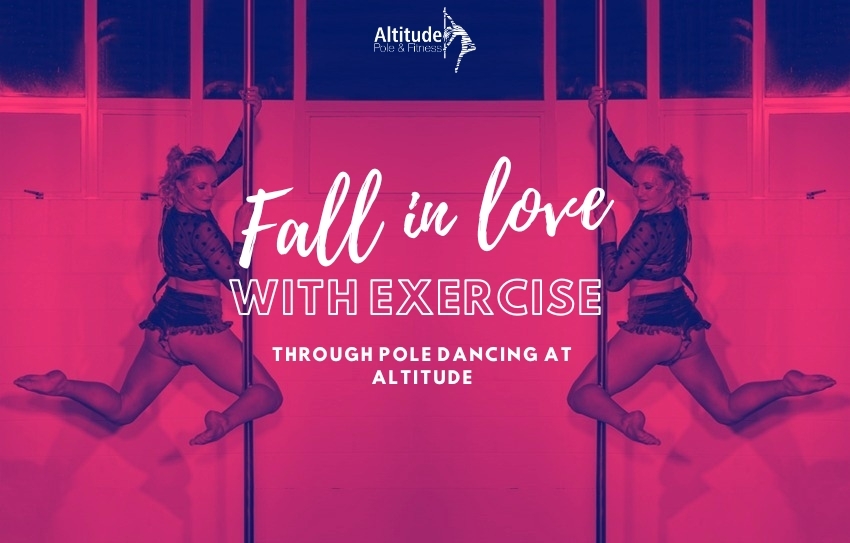 Fall In Love With Exercise Through Pole Dancing At Altitude
Are you new to this whole exercise thing? Maybe you've had a few false starts with best intentions at the gym but it just never stuck. Or maybe phys-ed class in high school still has you traumatized thanks to -shudder- the dreaded beep test 🤢
If you're new to exercise and looking for a fun way to get fit, then pole dance might be exactly what you've been searching for!
You Don't Need Any Fitness Experience To Start
One of the amazing things about pole dancing is that you don't need any prior fitness experience to give it a go!
Something we hear all the time is "but I can't even lift myself up", which may be true (for now) but that's no problem at all! You have to start somewhere, it's okay to be a total beginner with very little strength, flexibility or even co-ordination - those are all learnable skills 💪
All Bodies Are Pole Dancer Bodies!
No matter your weight, age or gender, you CAN be a pole dancer! Pole dance is an inclusive sport that celebrates everyone for who they are, as they are 💖
The pole studio is a safe space for you to be yourself, learn cool new skills, make some friends and have fun doing it!
We have pole dancers of all ages, body shapes and genders in the studio, so you won't be alone 👯‍♀️ All bodies are capable of amazing things - you just have to give it a go!
Over Time, You'll Become Stronger, Fitter And More Flexible
When you start pole, you get to build your skills from the ground up. This means that while you might not be able to hold yourself up on the pole during your first class, it won't take long until you can!
With each class, you'll get a little stronger, a little fitter and a little more flexible, and before you know it yesterday's workout will start to feel like today's warm-up! #gainz
Exercise Shouldn't Have To Be A Chore
Ya know, exercise doesn't have to be boring! One of the biggest perks of pole is that it's a lot of fun!!!
Pole time is play time - you get to play around learning cool new skills and have a great time doing it 🤸‍♀️ You'll be having so much fun that you'll barely notice what a great workout it all is...that is until the next day (muhahaha!)
It's no secret that pole dance is amazing for your confidence! We hear so many stories from our members about how pole helped them to gain confidence, not just on the pole, but out in the world!
Not only will you be feeling fitter, stronger and more flexible than when you started, but you'll also be in a fun, body-positive environment surrounded by people who want to see you succeed! The positive vibes you get in a pole class are unmatched - you'll strut out of that classroom like the absolute BOSS you are!
You can even take your newfound confidence to new heights with photoshoots, showcases or competitions if that's what lights your spark 🔥
The number #1 reason to try pole is because of how much fun it is! Ask any of our members - pole is downright addictive!
You'll get to meet some incredible people, make new friends and learn a badass new skill! What more could you ask for? No street lamp (aka. street pole) will be safe from you ever again!