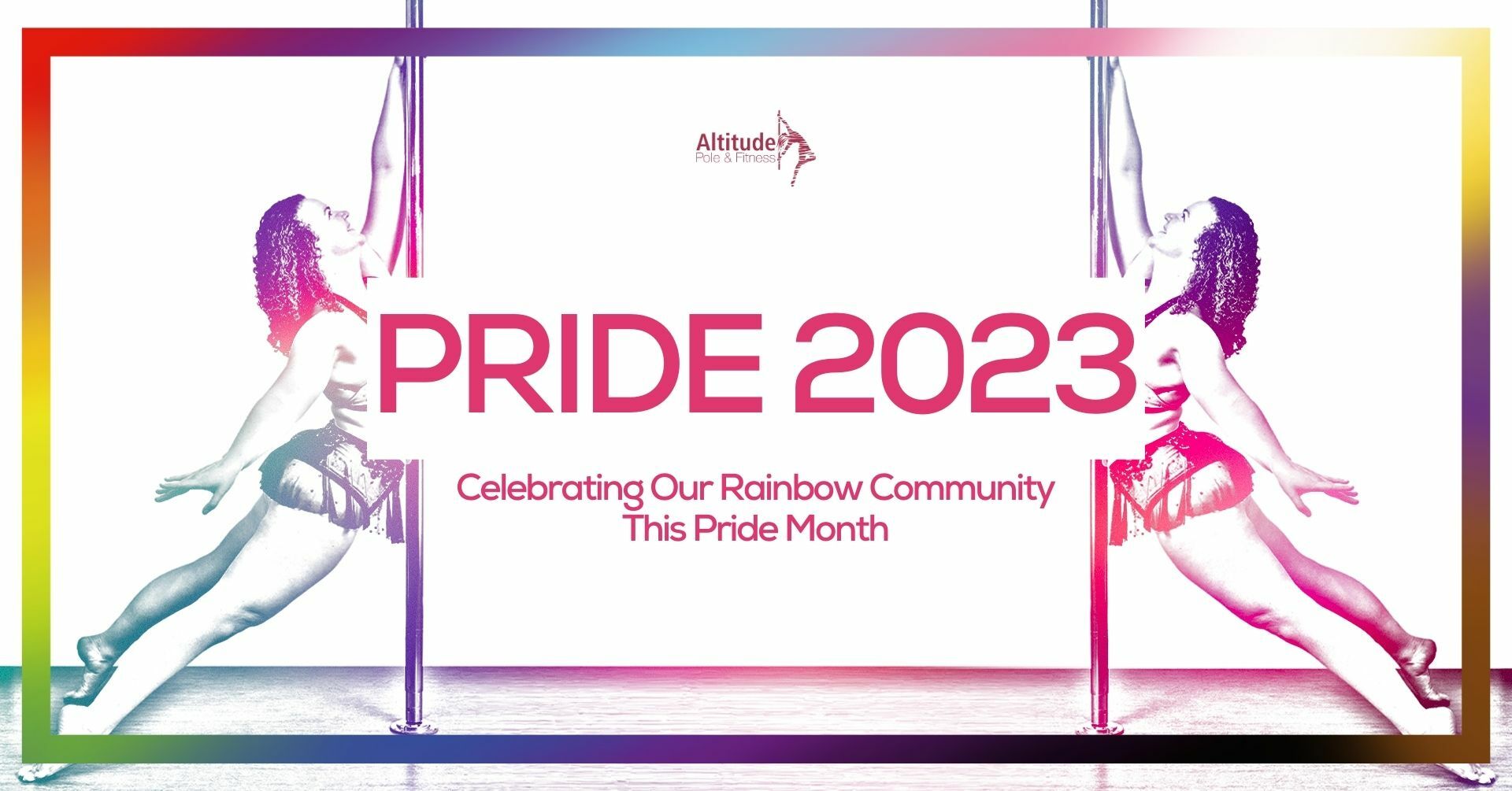 Celebrating Our Rainbow Community This Pride Month
This Pride month we wanted to celebrate our Rainbow community, so we asked them to talk about their unique journey with pole dancing. From their first class to the challenges they've faced and the growth they've seen in themselves!

Here's what some of our members had to say about their journey...
"Before my first lesson started, I was watching the previous class and they all looked so strong and flawless and I told myself, you can do it too coz they all must have started like me.
Everyone is so welcoming and encouraging and we all celebrate everyone's little wins. No one judges anyone.
I've got my confidence back and even more than what I used to before. I am stronger, fitter and feel sexy" - Sazleen

"I started almost 2 years ago looking for a dance-like fitness and found that normal dance studios didn't offer what I was looking for as I was experienced but hadn't danced in a few years.
My first class was daunting but everyone was encouraging, not just the instructors but the other students too. They made me feel like family straight away.
What I love most about pole is the community and how it pushes me to do and be better. I love seeing a move and thinking "I want to do that someday".
The body confidence that comes with it is awesome too. I am a lot stronger now than I was when I started. I struggled to do a push-up at first, and now I can do something similar to a push-up but upside down, on a pole. I have also managed to perform topless (thanks to the wonders of trans tape) and really feel like myself." - Taz

"What I like most about pole is that it's a bit out of my comfort zone. I used to do dance but my disabilities took that away from me. Starting pole was the first time in 5 years that I trusted my body enough to let me try something new.
Something that has challenged me is that as a non-binary person, it can be hard to feel completely comfortable. Pole often has a feminine vibe that makes it hard to be fully myself. I've had to find my own flair, so it's been a learning process. I've learnt that I can appreciate my body for how it looks while also showing my gender-neutral side.
Because I have disabilities I've always had a hard time loving my body because it's not great at what it's meant to do, but doing pole has definitely boosted my body confidence and has made me more comfortable showing more feminine parts of myself in a way that feels genuine as a non-binary person." - Kira

Pole has also been really validating as a fairly pretty recently out-of-the-closet trans woman because while obviously men can (and do!) pole dance too, there's a lot of it that's really about embracing your femininity. Having a place that not only accepts that side of me without question but actively encourages and pushes me to go further is really cool!
I love how it combines multiple skill sets and disciplines, like gymnastics, dance, strength, and coordination. It's also a wonderfully supportive environment to safely push out of your comfort zone.
I definitely feel like I'm a lot stronger and more coordinated than when I started! And while body confidence is always a work in progress, there's no denying that I'm much more comfortable with my body than I was before I started pole - Maya

A huge THANK YOU to our amazing members of the Rainbow community for sharing your journeys! 🏳️‍🌈❤️️✨