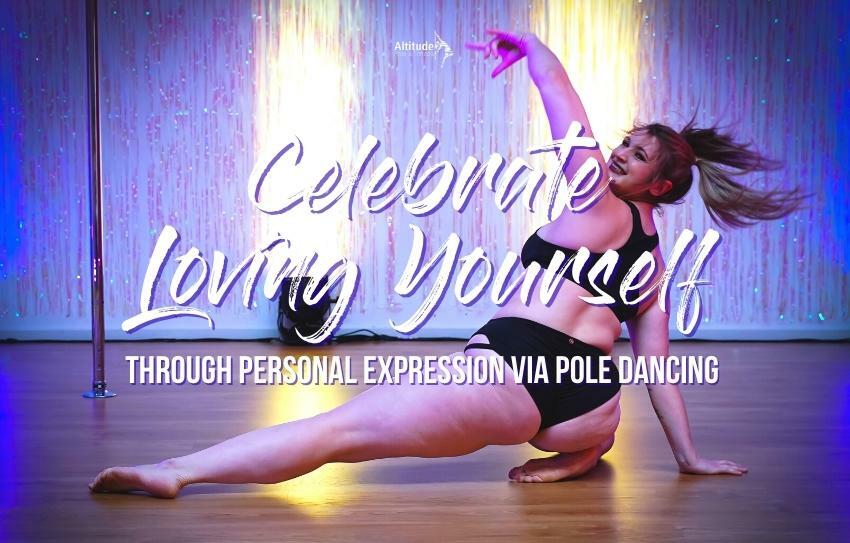 Celebrate Loving Yourself Through Personal Expression Via Pole Dancing
Self-love is a journey towards appreciating your own value and worth - it's about treating yourself with love and kindness, putting your health and happiness first and indulging in the things that make you feel good about yourself 💕
Learning to love yourself isn't always something that happens overnight, it's the type of love that you cultivate over time. Nurturing self-love means working on your relationship with yourself - celebrating your strengths and virtues, listening to your body and focusing your energy on the things that bring you joy in life.
This is where pole dancing comes in! Finding a form of personal expression is a great way to start your self-love journey - it gives you a creative outlet where you can be yourself while you work on your physical health and emotional well-being ✨
Here are some of our favourite ways you can celebrate loving yourself through personal expression via pole dancing!
Do Something Just For You
An important part of loving yourself is to put yourself first sometimes, even if it's just for an hour or two each week. Taking some time to do something you want to do, just because you like it may feel selfish at first, but it's the opposite!
Sometimes we get so caught up in looking after other people that we forget to look after ourselves. Making time to look after yourself will help you recharge, and in turn, you'll find you have more patience for others.
The pole studio is a place where you can step away from your work and home life for a little while to do something for yourself - just because you can!
Celebrate Your Individuality
Something that makes pole dancing special is that you get to embrace your uniqueness and individuality! Whether you're into sporty tricks, sultry choreo or have more of a graceful contemporary vibe, you'll be able to express yourself in whatever way you like.
The pole studio is a safe, nurturing environment where you can be your whole self - however weird and wild that may be! Expressing yourself in a judgement-free zone is liberating, and a great way to celebrate your individuality 💕
Take your happiness into your own hands! It's easy to forget that we can make our own happiness, and fall into the habit of waiting for happiness to come to us. If you feel like you're in a bit of a rut and nothing much is happening, it's time to actively seek your happiness!
We're slightly biased, but we think pole dancing is the perfect way to achieve this - it's literally a happy dance! Wiggle and giggle your way to happiness!!!
Find Joy With Internal Validation
One of the best things about pole is that you start to celebrate your wins for yourself! It starts small - feeling a little burst of pride when you learn a new move. Then, over time, that pride in yourself grows and extends.
Knowing for yourself that you ARE a strong, capable badass is a damn good feeling!
When you're at the pole studio, you're on your own journey, learning to appreciate your body for all it can do for you. When you make yourself proud. you're winning at life ✨
If you'd like to take the next step in your self-love journey with us, book a free consult with your nearest studio to find out more!