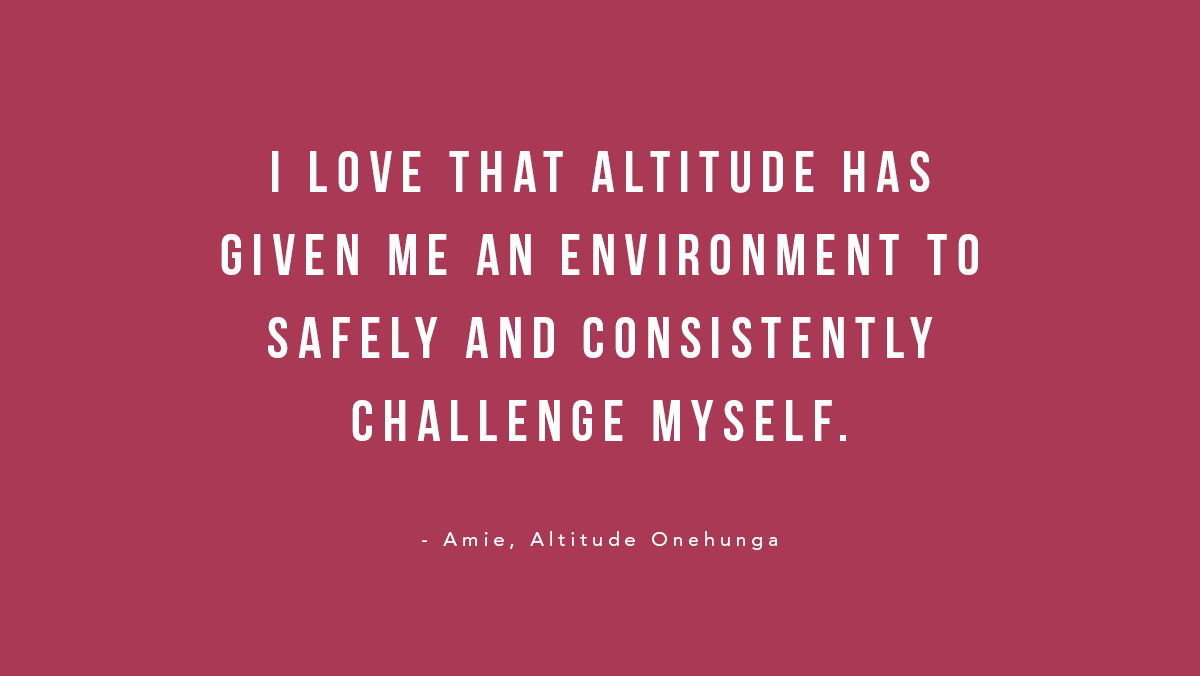 Amie's Journey
Read a little bit about one of our Onehunga students, Amie, and her journey with Altitude!
I joined Altitude [Onehunga] South Auckland as a founding member starting when the studio opened in February...
I signed up for 3 months on a 2 class a week membership. Really quickly I found that 2 wasn't enough, moved up to 4 a week and have just recently made the commitment to go for unlimited classes! It's really exciting and I've found pole has been really good for me overall - and definitely not just in terms of fitness!
Signing up was a bit scary for me because I've never done dance classes or much dancing at all before now (it always made me super self-conscious), and never really found any sport that I was actually good at - it's always been a struggle for me with exercise. I was excited though, and hoped pole would help me with my confidence, building strength as well as overall fitness.
The day before I was due to meet with the studio owner Sarah, I was actually in a car crash, and I was worried that my minor injuries would stop me. The morning I was due to meet with her I was still in quite a bit of pain from the day before and couldn't even lift my neck up without extra help. I wasn't too sure and considered postponing our meeting, but because I really wanted to join and was excited about pole, I made it and I'm so glad I did!

Sarah was so incredibly welcoming and supportive, and it gave me a taste of what Altitude would be like.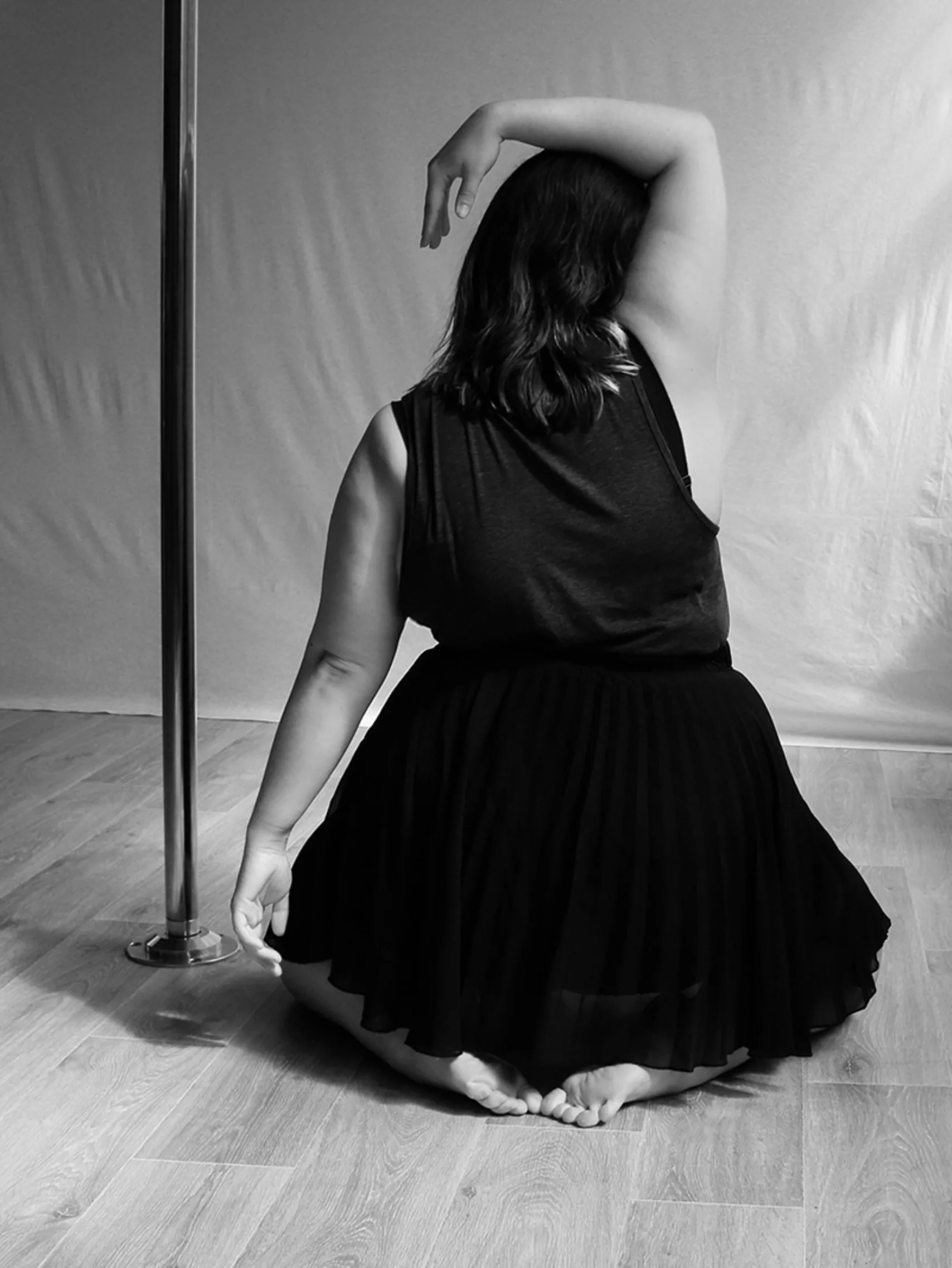 Since starting I've made a couple of commitments to myself - I guess I would consider them guidelines I try to follow
Those commitments are:
Just show up
Be kind (to yourself as well as others)
If it scares you (within reason), you should probably be doing it.
Just show up means honouring the commitment I've made to myself and to others, in showing up to the classes I am booked into. It means not giving in to the bad days where I want to stay in bed, or just want to cry, or am so tired that I don't want to do anything. It means showing up for class and doing my best that day. Of course, I'm also going to listen to my body and not go in if I'm genuinely sick, but if it's just excuses I'm making I'll try to ignore them.
Since joining in February I've had days where I walked in to the studio really tired, or just had a bad day where I was ready to cry, and walked out feeling 100 times better. There's something about it that's a bit magic in what it does to my mood. I think it's about the community, about genuinely trying my best and being supported by others, achieving new things, and the feel-good feeling that comes from exercise. I was definitely the person who signed up to the gym and stopped going or got bored easily and struggled to show up. At Altitude I want to be the person who shows up, tries my best, and meets the commitments I make.
I've been thinking lately about the kind of person that I want to be, and an important one for me is to be kind. The most difficult part of this though for me, is being kind to myself. To be kind to myself on days that I'm tired. To be kind to myself if I can't get that spin today or can't quite pull myself up this time. It means not thinking first or not only to self-criticism when I watch a video of myself in a pole flow. I want to be a person who is kind, and that applies to myself too.
Doing things that scares you is always going to be hard. I've changed a lot from the person I was even just in the last few years, and I think that's a good thing. It's growth and in my experience that comes from finding your comfort zone, understanding and sitting with discomfort, then pushing that comfort zone just a little bit bigger, or jumping headfirst and smashing it.
Before I started pole I didn't feel like I was pushing myself enough this way but now I feel like I do it every day in little ways - whether it's going upside down in aerial fit for the first time, stretching a little further, climbing the pole a little further, committing to that scary move, or taking a hand or 2 off for the first time.
I'm building strength consistently and really seeing progress - in a much more visible way than other sport or exercise I've done before. It's easy to be motivated when I can feel like I'm achieving things, and I'm just as excited when I get to see a friend get a new move as well!
I love that Altitude has given me an environment to safely and consistently challenge myself, and always in different and unexpected ways. It's a real community with incredibly supportive people and skilled instructors. I've already done so many things that I couldn't have imagined I was capable of. I've been lucky enough to make some pretty great friends and have a lot of fun as well.

I wake up excited to go to class, and that's pretty amazing.
Just show up. Be kind. Do things that scare you. That's how you grow.