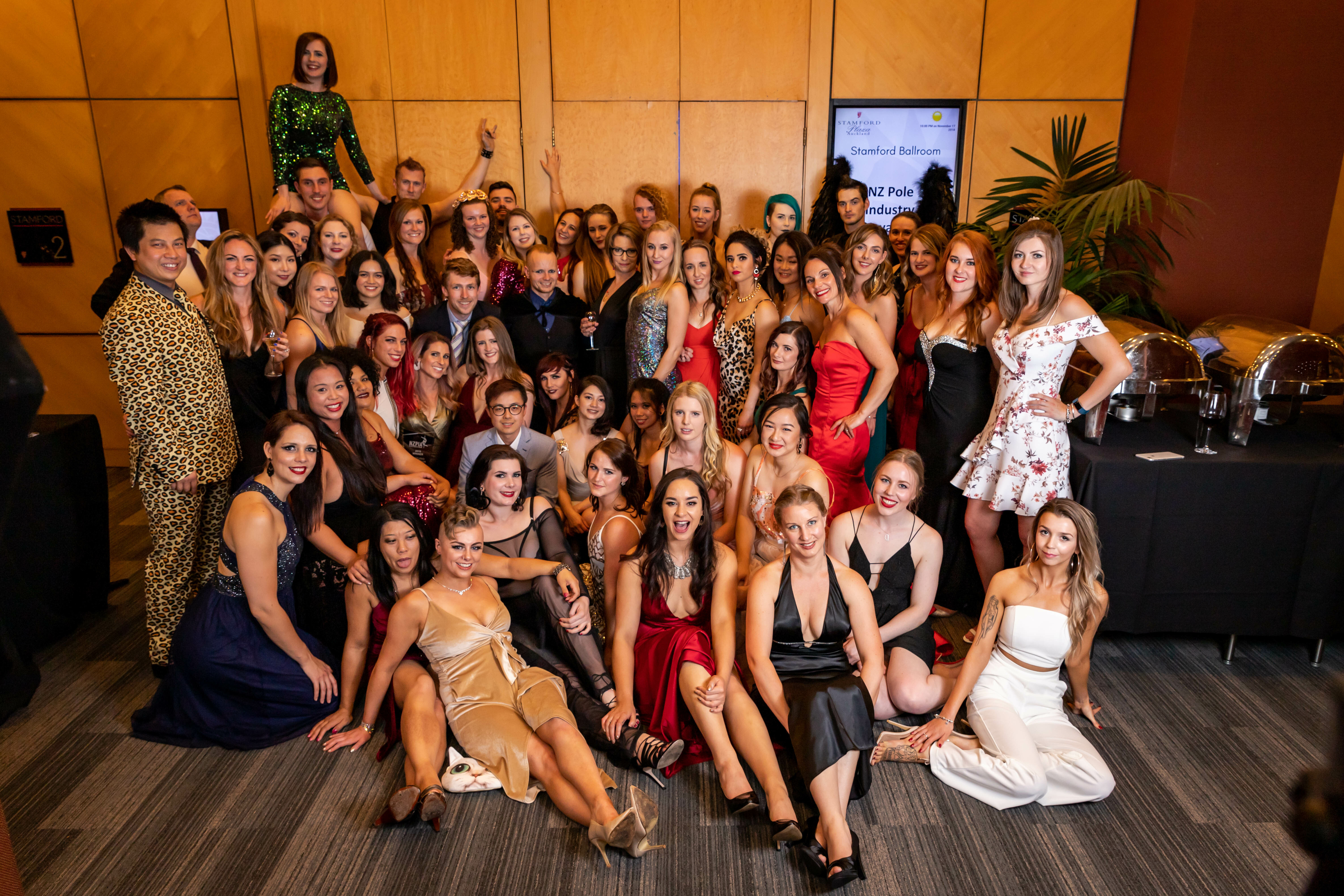 The Pole World in NZ
We've been in the pole world for so long that sometimes we forget that the vast majority of people outside of this world, have no idea what it is and the extent of it. This is often highlighted at hens parties when the same predictable line of questioning at the end of the event occurs - so do you run *classes* here?....And just *anyone* comes?.....Do you *perform*?.....*Wow* so there are competitions? All of the yes.
The pole world is huge. The culture is uplifting. The confidence is immense. So to those who aren't yet in the pole world: there are many studios in NZ, anyone and everyone goes, to a whole variety of classes, for a whole range of reasons and they get a whole heap out of it - confidence, strength, flexibility, sexy back, coordination, friendship, passion, creative outlet, fitness, emotional release/me time, mindset changes, body appreciation, knowledge, skills....and so much more. And you might catch the bug....and when you do, then you'll likely become immersed in all things pole like showcases, photoshoots, socials, workshops, pole camps (yes pole camps), or competitions. Check out some of NZ's events -
February
Pole Artistry Grand Masters Competition - Nelson. A new competition for amateur and semi pro pole dancers from around NZ complete with international judges and workshops. Videos are up so check them out here!
March
Miss Pole Dance NZ Competition - Queenstown. A competition for elite level pole dancers from around NZ, again, complete with an international judge and workshops. Check out their FB page, photos and videos are rumored to be out soon!
The NZ Summer Pole Camp - Queenstown. A long time running pole camp with workshops in everything from twerk to yoga feat. the Miss Pole Dance competition. You can find the group on FB here.
Carnaval De La Noche - Auckland. A long time running aerials show always themed spectacularly, this one was Guilty Pleasures. Check out the pics and vids from their recent show here!
April
Easter Pole Weekend feat. Pole Room Showcase - Wellington. A long running pole show with workshops galore showcasing Wellington polers and a mini photoshoot. Check it out!
Sassy Little Pole Treat - Wellington. A *sassy* pole weekend feat dinner, a show, workshops galore from NZ and international polers + a photoshoot. Find out all things sassy here!
Miss Pole Queen Competition - Nelson. A showgirl styled semi pro and elite level pole dance competition. Think heels, body waves, floorwork, sensual, sexual, flirty and everything in between. There's a whole heap of awesome interviews with this years competitors on their FB page, have a read here!
May
NZ Amateur Pole Performer Competition Heats - Auckland, Wellington, Hamilton, Christchurch. A long running, entry level pole dance competition aimed at first time performers at beginner, intermediate, expert and open levels.
June
NZ Amateur Pole Performer Competition Final - Christchurch. The winner from each category plus a wild card entry from each heat above as well as a voted in second chance for each category will go through to the finals to compete! Always an awesome event! Follow the big NZAPP FB page here!
And that's just the first half of the year....and only NZ.