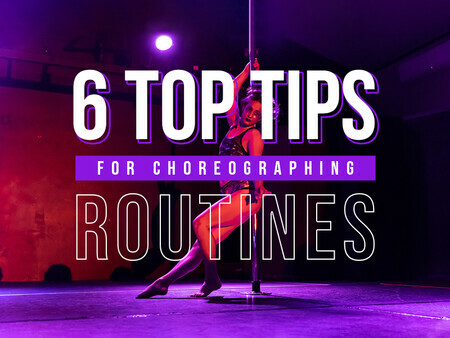 6 Top Tips For Choreographing Routines
Signing yourself up to perform is a massive achievement - it's your chance to show off all the incredible things you've been learning to a live audience! Holy smokes, how cool is that!?
Planning a routine is a big deal, it takes a massive commitment both physically and emotionally to put your ideas to music in front of a large crowd. Coming up with your choreography can be stressful at times, it's totally normal to have a complete mind blank every time you go to string some moves together! #polersblock
Read our 6 top tips for choreographing routines to help you come up with a routine you can be proud of 💖

1) Start attending choreography or movement-based classes
Choreography and movement-based classes are an absolute MUST for getting those creative juices flowing. Being in a creative movement environment is an endless fountain of inspiration!
Different instructors and styles of classes will introduce you to a variety of unique ways to dance. From there, you can take some of the core elements of movements that you love to incorporate into your own choreography.
Don't be afraid to "steal" little bits and pieces that you learn and put your own spin on them if there are moves that resonate with you. Part of finding our own style is taking the things that inspire us from classes and putting our own twist on them.
Choosing a song is about so much more than just liking it when it plays on the radio - you need to be able to listen to your song on repeat and STILL want to dance to it after hearing it 1000+ times.
The more you listen to your song, the more you'll be able to anticipate the beats and lyrics that will pave the way for your tricks and transitions. You'll hear of a lot of polers listening to their songs on repeat in the car everywhere they go leading up to their routines 🎧 You want to choose a song that speaks to you on a creative level, a song that your body wants to move to even when you're not planning a routine. Sometimes the songs you find easiest to dance to aren't even your normal music taste!
Have a go at moving to different styles of music while you try to find your song to see what kinds of music your body naturally responds to - whether that's dancing in the studio or having a boogie while doing the vacuuming at home! Let the song help you plan your movements - lyrics and beats are an amazing source of inspiration if you pay attention to them! If a song is telling you to shake your booty, it'd be rude not to right!? 🍑
It's also a great idea to pay attention to the length of your song! 3-4 minutes is a great length for a performance, anything over 4 minutes is a LOOOONNNNG routine. If the song you love is a bit of a doozy then consider shortening it down to a more manageable length for your own sake 🥵️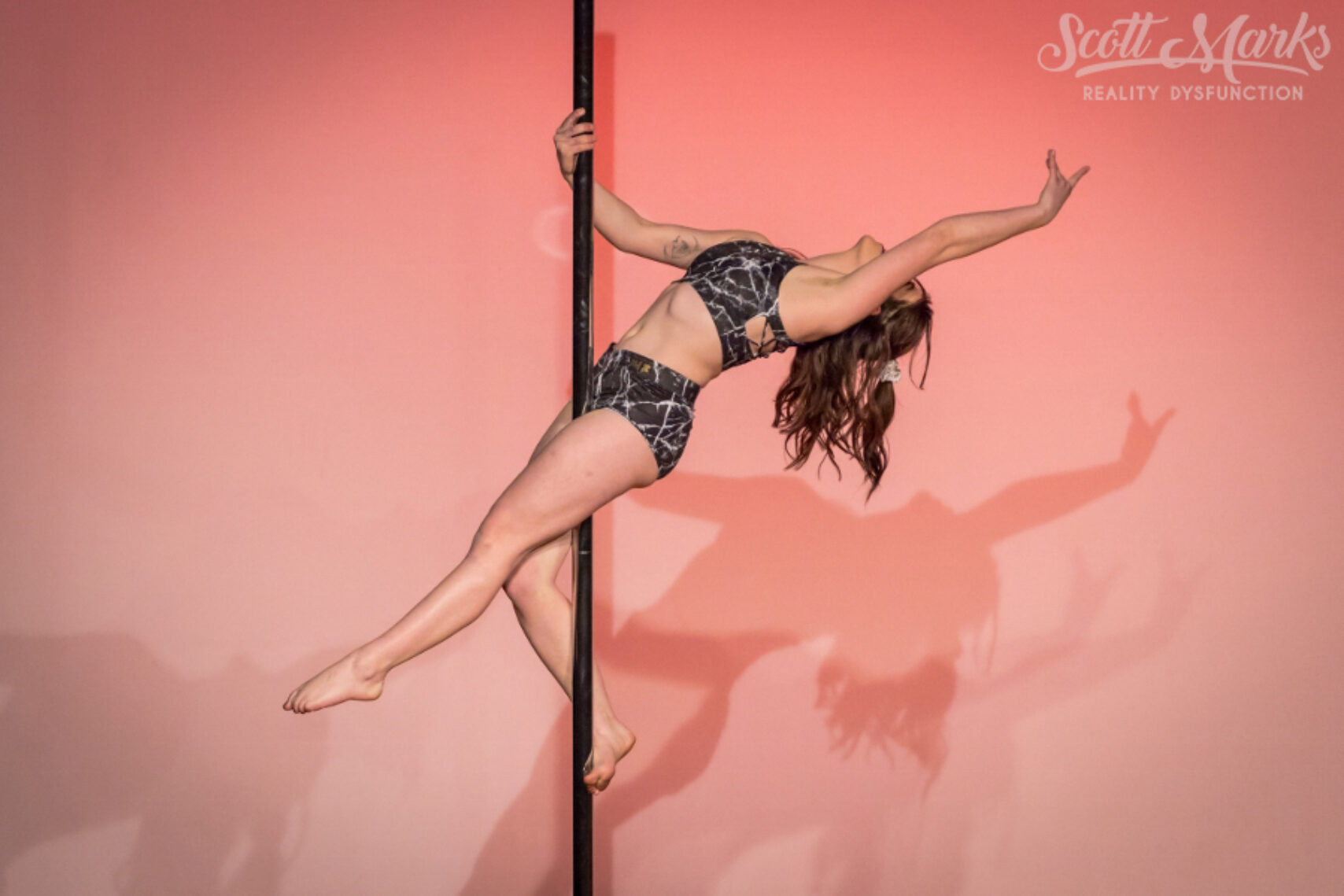 Get on YouTube or Instagram and start watching a heap of videos to fill your inspiration tank! Don't restrict yourself just to pole dance videos either - watch all kinds of dance with an open mind.
Take notes on the movement styles and routines that inspire you the most, and also take notes of the ones you don't love so that you know what not to do.
4) Plan your tricks wisely
The trick to choosing your tricks is to make sure you mostly choose moves that you are 100% confident you can nail every time. Sometimes that means choosing a few moves that are a level or two below what you're training at currently so that you can be sure that your execution is FLAWLESS.
This doesn't mean you can't include a big ambitious move or two in your routine - by all means, add that move you're currently working towards perfecting! But if a move isn't totally solid by the time performance day comes around, you'll need a "plan b" move just in case things don't totally go to plan on stage. 
Keep in mind that a well-executed lower level trick ALWAYS looks better than a poorly executed higher level trick. You can always save a hard trick for future routines if it's not going to work right now!
Planning choreography can be overwhelming at first - it can be a lot easier to divide your routine into a few manageable blocks.
The two must-have blocks are a strong intro and the grand finalé. Planning a strong start and finish will help you set an overall tone for your routine. This is where you get to establish and finalise your theme and character, so really put a lot of love into the beginnings and endings when choreographing your routine ✨
Some other things to think about are:
How many poles are there? If there are multiple poles, how will you transition from one to the other? This is a great opportunity for some floorwork 😉
Will you include an element of flow and base work?
How many up-the-pole combos will you do? Generally between 1-3 well-executed combos is a good amount. Ideally, you'll try to avoid going up and down and up and down and up and down a number of times - try instead to put together some mega-combos if you want to do ALL the tricks 💪🔥
Would you like to freestyle some of (or all of) your routine? Having some freestyle bits semi-planned is also a great way to avoid scary "oops" moments - if you have a wee slippery moment, a semi-planned freestyle can help you kill some time until you can step back into your planned routine.
Listening to your music at the same time as you start planning your blocks can be a helpful approach. You'll often hear certain beats and lyrics that make you think of a type of movement. A cast climb to a beat drop might lead you into a combo, a beautiful musical solo might inspire some gooey flow and base work, and there might be some lyrics where you can floorwork in some character development (even if the character is just "someone dangerously sexy").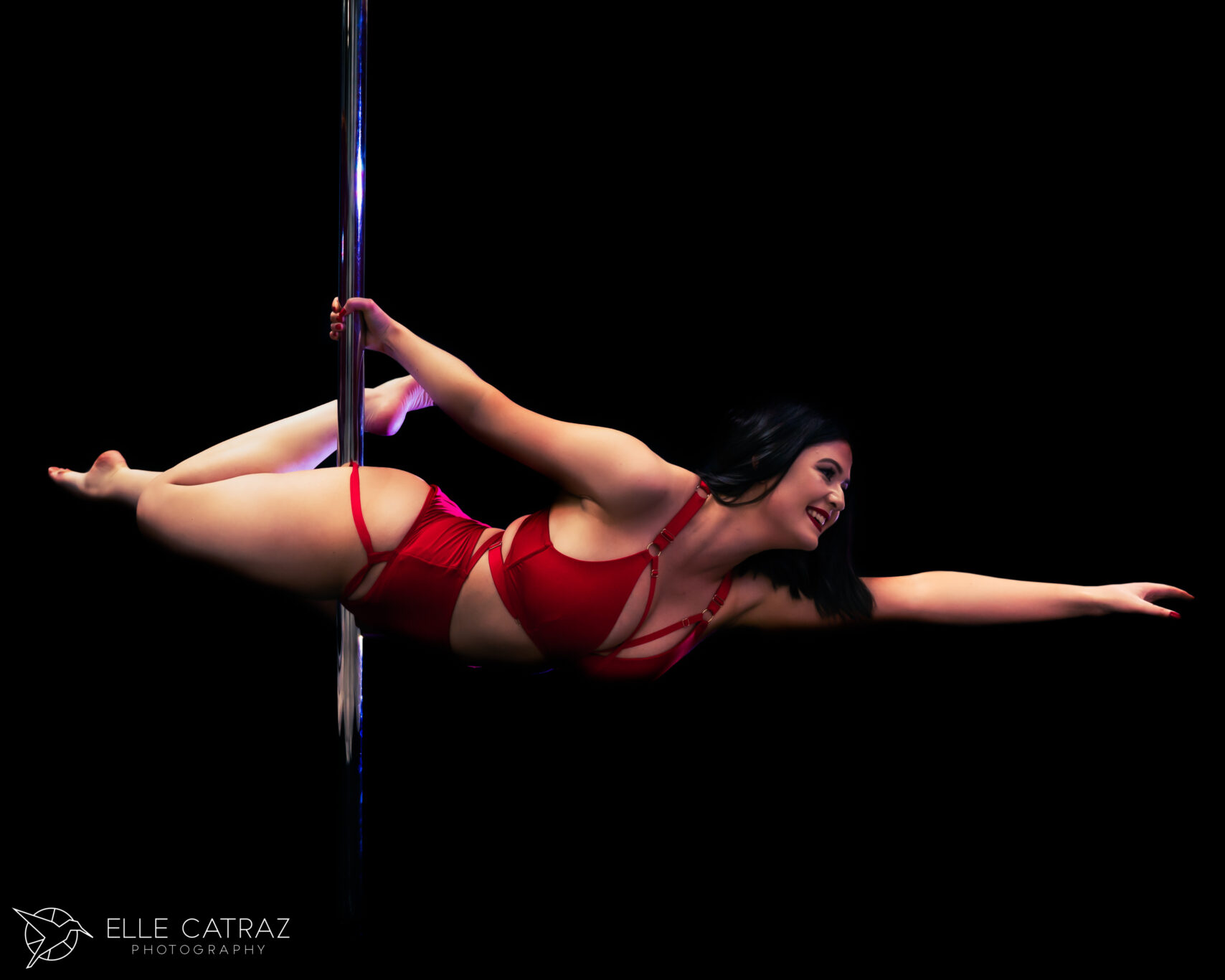 Don't wait until you're happy with your routine to start filming - film every combo, every transition, every freestyle experiment. Sometimes you get caught in the moment and do something super cool and then forget how you did it! Having video evidence will make sure nothing you like gets forgotten 💭
Filming your movements means you can also do a better self-critique. You may notice you flex your foot every time during a scary trick (it happens to all of us!), or you could spot that you need to adjust your angles to the audience to really show off a trick, or you might think of a variation of one of your moves that'd take it from good to epic!
Be kind to yourself in this stage, nothing is bad, it's all just a learning experience 💕 Your routine will change a lot from when you start planning to when you're ready to bring it to the stage. It's all part of the creative process!
Some final food for thought...
On performance night, things very rarely go 100% according to plan at first. You'll possibly be a little nervous and often you end up performing at an unfamiliar venue.
Keep reminding yourself that none of that matters! As long as you stay in character, keep moving and pretend everything is going perfectly, the audience will never know! You're the only person in the whole wide world who knows your routine to the detail that you do, anyone else watching will be none-the-wiser.
Be proud of getting up on that stage, strutting your stuff and proving to yourself that you ARE in fact, a badass 🔥🔥🔥