Why you've gotta sign up to this year's Altitude Attitude!
Hey you! Yes, you, guess what? Altitude Attitude is back for 2021 and better than ever!
What is Altitude Attitude you ask? Well, it's only the coolest, sexiest, most fun bootcamp's around! And if we're ever doing anything ya know it's going to have an Altitude twist. 💋
This challenge is 100% about making you feel amazing!
No scales
No measurements
No food tracking
Instead you'll make new friends, gain confidence, set goals (then smash 'em!), gain a new appreciation for that amazing body of yours AND learn to start embracing that inner sexy YOU!
You'll learn how to do awesome stuff and walk away with an experience of a lifetime. ❤
Plus, yeah, you'll probably feel fitter, stronger and more flexible! But that's just some added bonuses 😉
Altitude Attitude also only comes around once a year! This is your only chance this year to try out one of our memberships for just 28 days! Usually they start at 3 months minimum, so this a pretty special opportunity.
Pole dancing is one of those things you should try at least once and you never know when you'll find your next fave thing. So... don't wait another year to give it a go, join Altitude Attitude 2021!
Over 28 awesome days you will get:
A chance to meet all your fellow Altitude Attitude buddies and some of your wonderful instructors at our exclusive Meet & Greet event

4 classes per week membership for 28 days at the studio of your choice

Access to an Altitude Attitude ONLY choreo class featuring a fun, sassy pole routine we know you will LOVE! 🔥🔥

A private Facebook group to keep in touch with new Altitude Attitude BFFs

A special gift just for you

AND a professional photoshoot for each individual who joins to get some awesome snaps of some of the things you've learned – this includes a photoshoot director who will make sure you look Ah-Mazing <3
How much does it cost you ask?
Well you can choose to either pay it all up front for just $299, or you can pay it off over 4 week at $85 per week.
You don't get much better than that!
So what are you waiting for?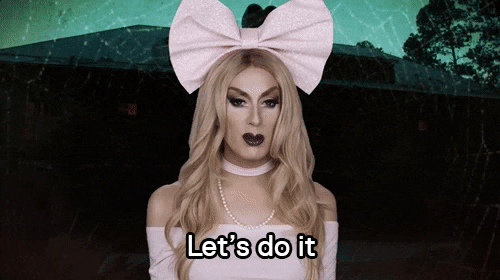 If you've been umming and ahhing about joining us for a while... or maybe you're only just starting to think about trying pole dancing right this second - then Altitude Attitude is the PERFECT way to try everything out with no-strings-attached.
If you're still on the fence, check out these testimonials from previous Altitude Attitude babes: 👇👇👇
"It was like a big family. Everybody helped and motivated each other"
"It was fun! Inclusive, very positive. I loved the photoshoot"
"I liked being with a group of like-minded girls at the same level of ability and self-consciousness. I liked that everyone put so much time into us and encouraged us. I loved the choreography"
"Everyone was in the same boat and willing to try new things. Everyone was so supportive of each other"
"I had such a positive time throughout it, I don't think it could have been much better!"
"I'm so grateful that I started Altitude Attitude. At times it was hard but for me to push myself so far out of my comfort zone it was so worth it. Thank you to all our teachers, you're totally amazeballs!"
"Even though I was sooo shaky and nervous during the photoshoot it was probably one of the best experiences because it gave me lifetime memories of my first ever taste of pole!"
"If you are already interested in starting pole dancing, AA is the absolutely best way to fully immerse yourself in pole as well as start with a group of people who are probably just as nervous or as excited as you! You'll feel supported and encouraged to reach your potential!"
Altitude Attitude is a great way to try something new, get fit while doing it and make some new friends - plus you'll get some STUNNING photos that you can keep forever!
Sound good?